GO TERMINAL FREE
QR Payments
Now you can offer your merchants the ability to accept the most popular payment methods in the physical world without the requirement of a POS terminal or any annoying app downloads for the payer!
Buy a QR Sticker

€2.00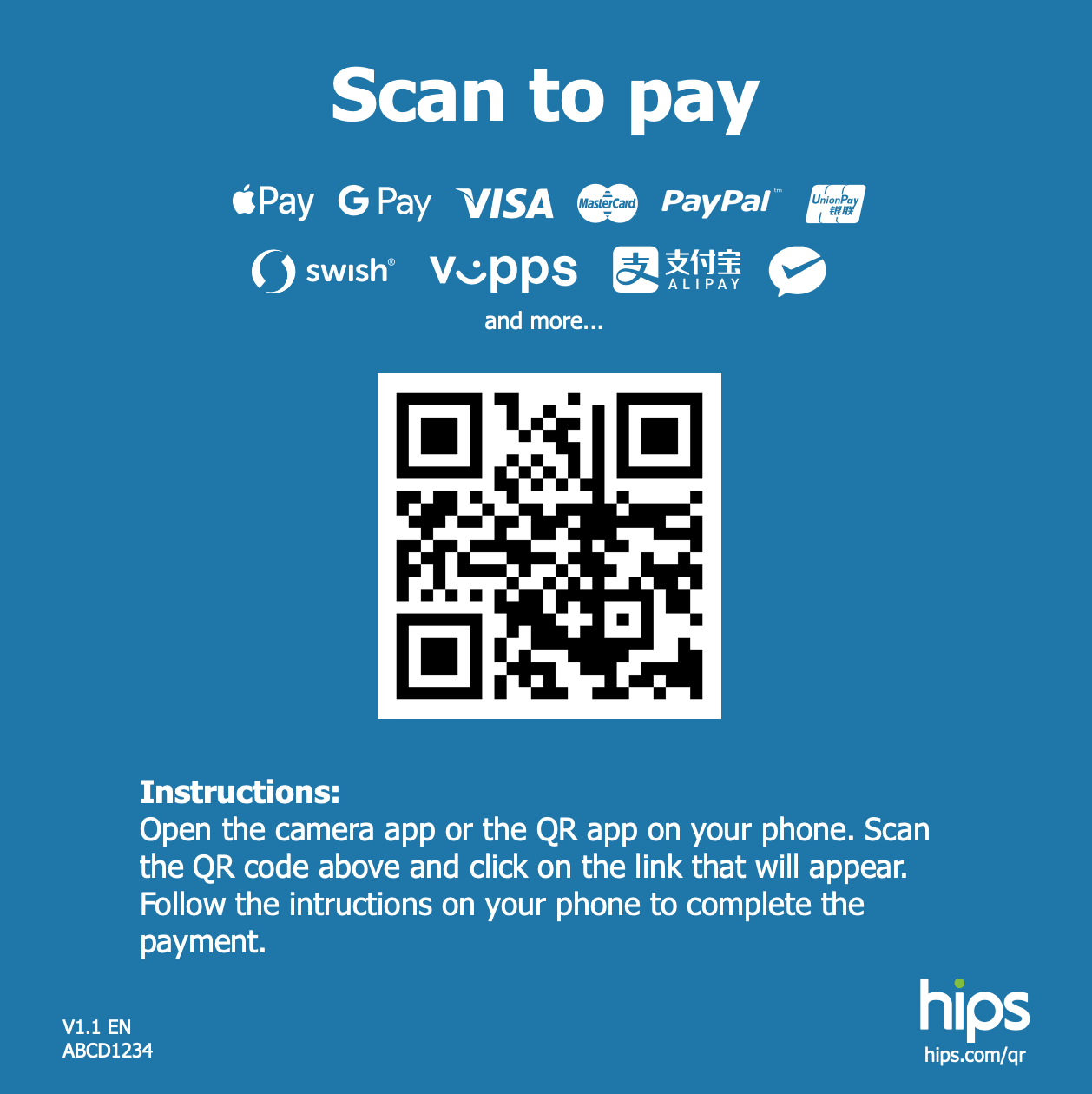 STAND ALONE
Set a pre-defined amount on each QR Payment code you deploy. Get a notification via e-mail, sms or webhook when someone pays. Use case example: Green fees on Golf Courses / Parking
INTEGRATED WITH DYNAMIC AMOUNT
Fully integrated with Hips SDK, Telemetry Access Point (Vending) or your servers via webhooks. The amount to pay will be retrieved dynamic from your backend. Use case example: Taxi/Cab Taximeeters or Vending machines
MPOS
Use Hips Merchant mPOS app to set the amount and currency. Your customer will scan the code and may add tip before payment. Use case example: Taxi/Cab Drivers / Hairdressers and Market Sales
ACCELERATED DEPLOYMENT
Simplify your payment acceptance deployment to the field with only QR Payment stickers and mPOS apps. Easy, Effective and Cheap.